Upcoming Speaking Engagements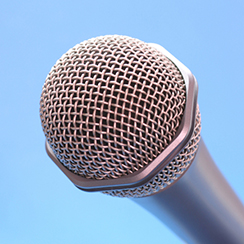 In addition to speaking at our Bankers' Compliance Group® seminars, webinars and Monthly Telephone Briefings, the law firm's attorneys often contribute their expertise, time and energy to other industry events. Here are some of the events our attorneys will be involved with during the next few months.
California Bankers Association Directors Conference and 50th Annual Bank Counsel Seminar
California Bankers Association is hosting the new and reformatted Directors Conference & 50th Annual Bank Counsel Seminar June 14-16 at the Coronado Island Marriott Resort & Spa in Coronado, California. The following attorneys from the firm will be presenting at this conference.
Wednesday, June 14
Mark Aldrich, who is the Directors Conference Chairman, will be presenting a "Directors Roundtable: Current Issues Forum."
Thursday, June 15
Mark also will provide a presentation on "Regulatory Update: What Directors Need to Know." Mark will also be participating in a panel discussion entitled, "Strategic Planning Issues for 2017-2018: An Interactive Directors Panel."
Keith Forrester will be presenting "Hell or High Water: Bank Operations Update" with Ted Kitada of Wells Fargo Bank.
Friday, June 16
Mark will be co-presenting "Recent Developments in the U.S. Supreme Court" with Professor Zachary Price, Hastings School of Law.