News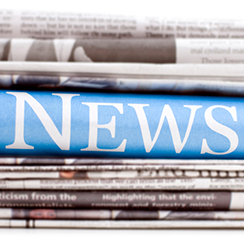 Aldrich & Bonnefin, PLC continually analyzes and digests current developments in the financial services industry, as well as new laws and regulations in our efforts to keep our clients fully informed.
Banking Operations & FinTech Update – June 2017
Before we dive into a discussion of the Supreme Court decision, let us go over some civil procedure basics. If someone wants to sue you, they may not sue you in just any state they choose.

Consumer Lending Update – June 2017

On May 26, 2017, the Ninth Circuit Bankruptcy Appellate Panel held that it is not a per se violation of the automatic stay for a mortgage servicer to report negative information to the credit bureaus even when the borrower had made all of the payments required by the Chapter 13 plan. Keller v. New Penn Fin., LLC, 2017 Bankr. LEXIS 1421 (B.A.P. 9th Cir. May 26, 2017). The case might be good news for servicers, but should not be taken too far.
Corporate Governance Update – June 2017

Back in 2016, the Department of Labor (DOL) issued what the industry commonly refers to as the "Fiduciary Rule." 81 FR 20945. In general, the Fiduciary Rule treats financial professionals who provide retirement investment advice as fiduciaries under the Employee Retirement Income Security Act and the Internal Revenue Code.
Employment Law Update – June 2017

California Labor Code Sections 551 and 552 ensure that employers provide one day of rest to employees who work more than six consecutive days. There has been some confusion, however, as to whether the protections apply on a week-by-week basis or on a rolling sevenday basis.